The IKS KANBAN ANALYZER is an add-on module of the IKS base system and allows a directed and continuous analysis and optimization of the Kanban system.
In a classic manual Kanban system, the parameters of Kanban dimensioning (demand, lead time, safety factor, container content) are set at the very beginning. A review whether these factors are still correct, and as a result whether the amount of Kanbans is still correct, in most cases this is related to a lot of expenditures and time effort.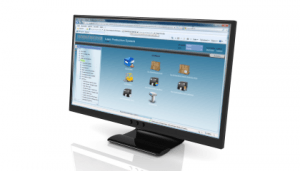 If the Kanban dimensioning is wrong, this has some serious implications:
Kanban amount of an items is too low: risk of missing parts (constantly)
Kanban amount of items is too high: too high stocks and as a result a potential to optimize
The IKS Kanban Analyzer provides a variety of predefined reports and ratios to monitor the Kanban system continuously with less time effort and as a result to optimize it quickly.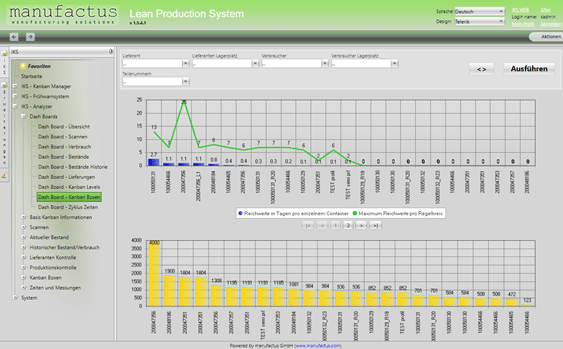 The evaluation includes: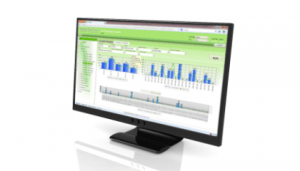 Current and historical inventories and their trends
All measured times such as lead times, production times, waiting times, etc. (by scanning the Kanban)
Stock ranges
Material envelopes
Delivery reliability
Control mechanism for production and external suppliers
Current Kanban Master Data
and much more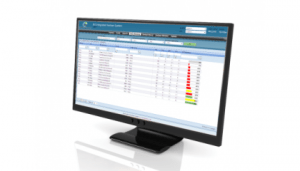 Your advantages are:
Material availability is ensured (100%)
Simultaneous optimization of inventory
Monitoring of delivery times and delivery reliability of your external suppliers
Optimization of Kanban container sizes
Simple and clear control of the Kanban system (internal and external processes)
Documented analysis (with extensive charts and reports)