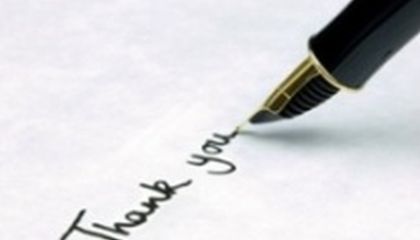 Encontrará muchos más testimonios interesantes en nuestros estudios de caso de IKS Kanban para explicar las relaciones con más detalle.
"… it is important that the key people (manager, leader receipts of goods and manufacturing etc.) are persuaded of Kanban solutions. Examples in dealing with the IKS Kanban software confirm that the promised positive effects will definitely arrive. Actually we have connected 23 suppliers and we steadily work on its extension."
Herr Michael Anke, strategical material management, beyerdynamic GmbH & Co. KG, Heilbronn, Germany
"All relevant Kanban processes must be easy and clear to do. We have decided to work with IKS, because it is based on our high-class cycle PDCA and it is a great software to support the continuous improvement process (Kaizen) of our Kanban system."
Herr Dirk Kohl – formerly material and Logistic manager, Sunrise Medical GmbH, Malsch/Heidelberg, Germany
"The e-Kanban system IKS has a very clear representation, it is very user-friendly and the installation of the system is very easy. The training of new employees is uncomplicated, the understanding of the sequence and processes already becomes clear after a very short time. We from Mosca have decided to buy a system which has contributed during the past years over and over again to improve the material supply in production and assembly line."
Herr Ralf Kästner, Herr Jürgen Ernst – leader assembly, logistics, Maschinenfabrik Gerd Mosca AG, Waldbrunn
"IKS helps Pirelli to maintain its grip on the road to Lean Manufacturing. IKS is the best electronic Kanban system available. It was designed and optimized by Kanban specialists. It is not an afterthought add-on to an ERP system."
Mr. Tony Vorley – formerly Business Information Systems Director, Pirelli Tyres Limited, UK
"This system is so visual and easy to understand that even a manager can use it! With our MRP / ERP system we were expediting 1-3 part shortages per day on our primary product line. Since IKS implementation we have gone 3 consecutive months without a single shortage! … and one year later: We had been experiencing repeated down time due to fabricated part shortages in final assembly using MRP. Now that we have switched to IKS we have eliminated internally fabricated part shortages completely!"
Mr. Luis de Leon – formerly Senior Operations Manager Asia, Flextronics International
"IKS has been a great tool in our Lean Journey, it helped us to reduce inventory and it improved the Kanban system at our assembly plants. The e-Kanban module is now been used by 20 suppliers that are shipping to our facilities on a just in time basis, replenishing only what has been consumed. IKS technical support is excellent, they helped us to customize IKS to our company needs. IKS is an easy and user friendly software."
Mr. Fabian Vazquez, Mr. Angel Espinoza – Lean Implementation Managers, Navistar, USA/Mexico
Empresa
Haga clic en el tema deseado a continuación para obtener más información sobre nosotros.