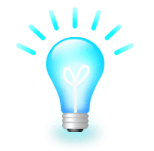 We are sure that a Kanban system supported by our e-Kanban system IKS is able to play a major role in the elimination of many types of waste!
Based on more than 15 years of experience in the area of electronic Kanban and Lean Manufacturing we have summarized the major topics on how IKS can help to eliminate and avoid waste at a company!
The number of Kanbans limit the inventory of a Kanban supermarket to the defined maximum. If there are no empty Kanbans available, no items will be re-produced. Based on this simple principle overproduction can be avoided very easy.
By placing Kanban supermarkets only where they are really required, also inventory of needed components (work-in-process) will be minimized. The number of Kanbans for WIP parts limit the inventory to the defined maximum.
IKS supports the calculation of the Kanban levels and also the re-calculation of the number of Kanbans based on new input demand. So IKS will be a very important tool to calculate the correct Kanban levels and to optimize inventory continuously!
By the reduction of the inventory it gets more and more critical if scrap will be produced and the quality rate is low. If high quality is required, defects and rework parts will be recognized faster. So it is required that quality mechanisms will be defined to deliver 100% of good parts and reduce rework to an absolute minimum.
IKS sends the Kanban signals in different ways, for example via fax, email, internet, direct print or electronic Kanban Board (based on the customer processes). So the transportation of the Kanban cards from the consumer unit back to producing unit can be reduced to an absolute minimum (no waiting time) and the transportation back can be also avoided. Such processes cannot be realized in a manual Kanban system.
Kanban supermarkets are often placed directly at the production line or assembly line to reduce not necessary motions of the employees. The Kanban containers can normally be handled in an easy way by one employee without any fork lift or similar tools. Of course, this is not always possible but it should be the goal when Kanban containers will be defined.
If material flow has been optimized and is in the right sequence, only the really required steps are part of the processes. All unnecessary activities will be eliminated from the process and overproduction will be avoided. Required Kanban supermarkets help to define the best material and information flow.
IKS standardize the Kanban processes. Such standard processes are perfect to employ continuous improvement activities and to motivate the employees. Our IKS customers create a lot of very good ideas to improve their (Kanban) processes and of course, also our IKS system. The creativity of the involved people is unlimited!
LEAN / KANBAN

Click on the desired topic to learn more.