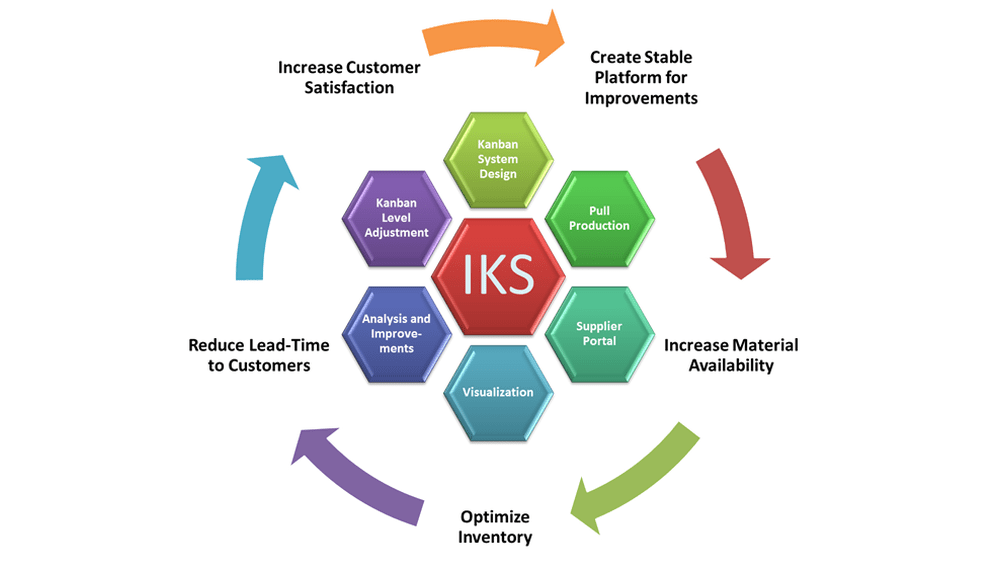 Would you like to achieve:
inventory reduction?
optimum kanban inventory levels?
better availability of material and less missing parts?
standardized processes and highest visibility?
shorter lead times and faster delivery times to your customers?
shorter delivery times of your suppliers?
higher customer satisfaction?
If the answer is "Yes", then for sure you have already spent some time with themes such as:
"Lean Production, Lean Manufacturing, Toyota Production System, Pull control, Kanban, Kaizen, etc."?
The application of the various principles of Lean, Lean methods and Lean tools is definitely an excellent way to reach the goals of your business and stand out against competitors.
If you like to learn more about the basics and principles of a lean production environment, we suggest to take a look into our articles of the month, here you will find a lot of very interesting informations on your road to lean manufacturing.
Kanban is a supporting element to control the flow of material in a "lean production" environment. Many companies already use a kanban system or plan to implement it. Is your company one of those?
If the answer is "yes" again, then we provide to you our excellent eKanban system IKS, which can make your existing Kanban processes easier, better and to act more efficiently regarding your inventory.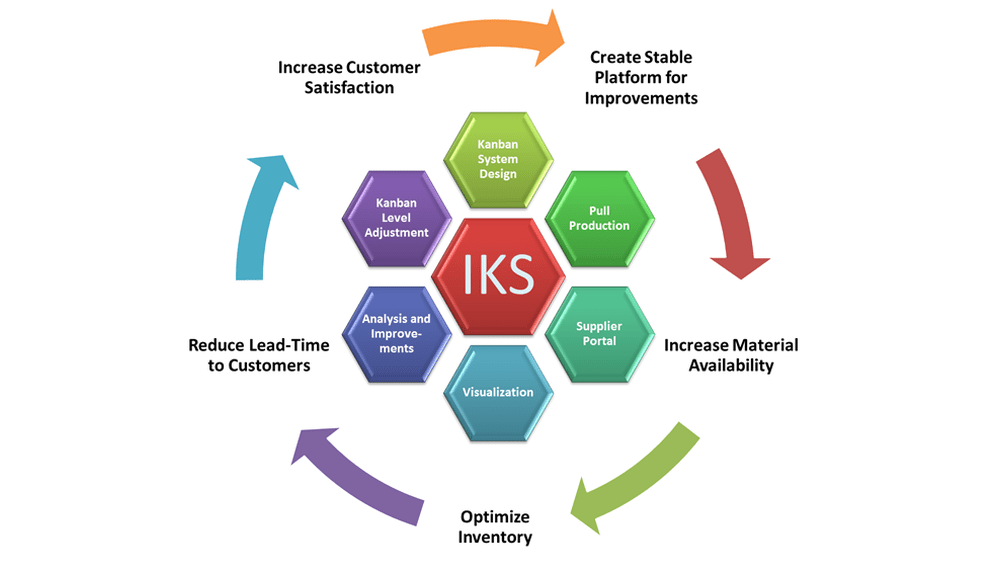 IKS – The solution for a successful e-KANBAN implementation



Click on the desired topic to learn more.