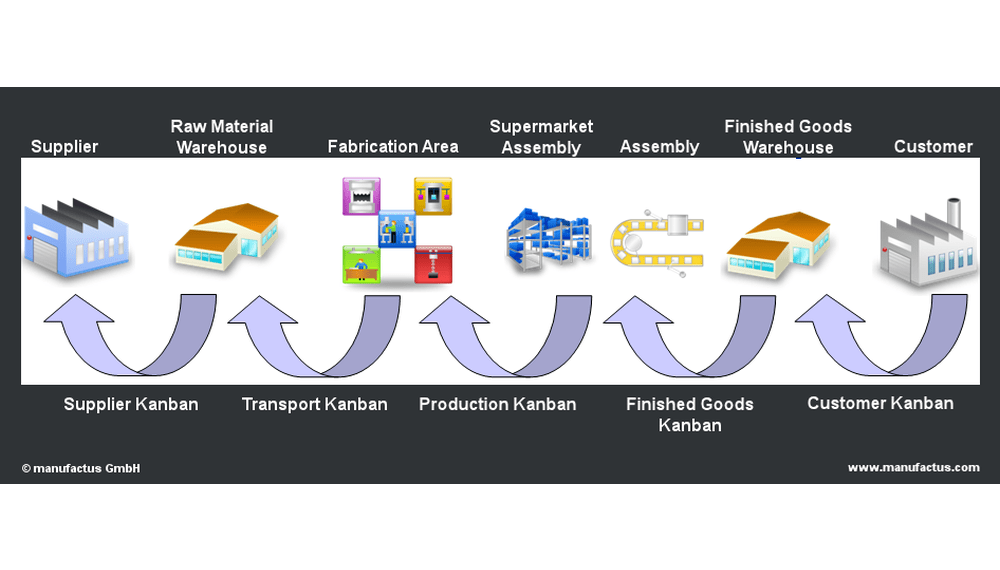 Which types of Kanban can be identified in a pull based logistics environment?
Our e-Kanban System IKS supports all kind of Kanban types:

IKS supports Kanban to external suppliers or other sites. Kanban signals can be transmitted via Fax, E-Mail or Internet.
The Kanban processes can be defined individually per supplier in order to guaranty a high flexibility and therefor to establish the most efficient supplier process.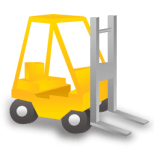 A simple Transport- or redistribution-Kanban, which is often used between central warehouses and for example the production line, can be defined in various types in IKS.
Classical container- or cards Kanban as well as with a "Direct Print", meaning to print a new Kanban card immediately when scanning an old card into status "EMPTY", there are a lot of other possibilities to define these processes.

The control of production processes with Kanban is a very ambitious theme. Very often manual Kanban Boards are in place. These Boards have sometimes a disadvantage, that this process can be fault-prone and difficult to handle.
IKS offers the possibility, to replace the manual Kanban Boards with our electronic Kanban Board. Kanban Orders are displayed in real-time and will be automatically reordered, in order to see which Items need to be produced next.

In this case the production lines are often triggered out of the finished goods warehouse. A finished goods warehouse makes sense, when short delivery times and a high service level is requiered.
Also in this case IKS offers various solutions to define more efficient processes!

Kanban directly to the customer is often used for spare parts, but also for dealers (e.g. for C-Item management). Often a Kanban System is also used for deliveries from the production site into a centralised distribution centre.
Very often there is no direct IT connection between the production site and the customer, therefor a suitable solution is our IKS Web-Portal. With the help of this tool, the customer can generate Kanban signals in real-time directly to the Supplier of these parts.
++ KANBAN ONLINE PORTAL ++
IKS – Integrated Kanban System
Best electronic Kanban – made by real Kanban Experts
Learn more about e-KANBAN System IKS on: www.e-kanban.com
IKS – The solution for a successful e-KANBAN implementation



Click on the desired topic to learn more.